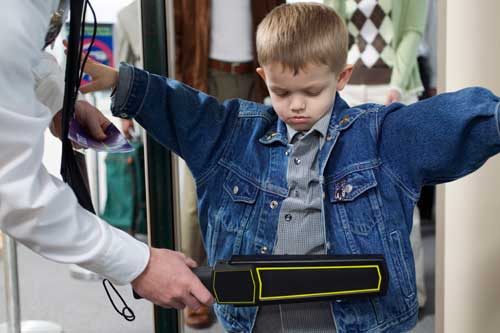 [Believe me, this parenting technique works! Even now, this many years since the article was first written. I've updated a couple of references to books, but that's all. Use this especially when you are trying to solve some concern about a relationship.]
Traveling with children can be either extremely enjoyable, and even therapeutic, or a terrible experience and even destructive. And much of the outcome is predicted upon one thing – forethought and planning.
A few moments spent in pondering the things that can possibly go wrong can be worth their weight in gold, for as Murphy says, "If anything can go wrong, it will."
A medical kit is a must when traveling any distance, including extra medicines for anyone who needs them, packed half-and-half in different places, in case one bag gets separated.
Be sure to get the proper immunizations if you are leaving the country.
Snacks should always be on hand of the nutritious type, like fruit leather and trail mix — even when staying in motels. Pre-ticketing on airlines for window seats is possible.
When traveling out of the country, be extra vigilant as safety standards are not as stringent as in the U.S.. Hotel windows and balconies and souvenir playthings may be extremely dangerous.
In many countries, you should not eat foods sold by street vendors. And all milk and milk products which have not been pasteurized should be avoided. And even tap water can be unsafe, but carbonated beverages usually are. Remember to wash and peel all you your fruits.
A little preplanning can make your trip not only enjoyable but possibly educational and even therapeutic.
Many families, even with fairly young children, select a "theme" of their trip like: love, family solidarity, kindness, gratitude, patriotism, etc.
With this theme in mind you can collect tapes, stories, workbooks, and games to build upon the motif and provide experiences with the topic.
A favorite "vocational" vacation of mine has been to spend some time in the beautiful San Diego area, followed by an afternoon and evening trip across the border to Tijuana, Mexico.
I "just happen" to have several rousing tapes on patriotism along for my guests to choose from.
With seed thoughts form the tape, the afternoon's walk through a foreign country takes on a different meaning. Many times during the trip home my visitors would spontaneously comment that it was one of the "best" portions of the trip.
When planned ahead, even long trips can be made more enjoyable.
Several years ago a dietitian friend of mine was brining a small group of diabetic children from Salt Lake to San Diego for a week of sight seeing and entertainment in Southern California's amusement areas.
Of necessity, every meal was planned for in advance; and every activity was timed around insulin injections, blood tests and meals occuring at the correct time.
I had previously made the trip, jotting down points of interest and time-to-locations along the 12-hour trip. Then, I prepared 12 hours worth of cassett tapes which contained music, old-time radio shows, stories, games, teaching, riddles, and questions and answers.
The group stopped and started the tapes according to prearranged signals during the trip. Imagine their surprise when, between stories, the tape said "off to you left you see the city of Fillmore" and then went on to explain about Utah's first capital.
There was a taped sing-along and occasionally it would say, "stop the tape and each of you tell one thing nice about everyone else in the car, or your funniest joke, or the happiest time in your life."
And it even said on occasion, "stop the car at a convenient point and have a race to the nearest cactus and back."
I was told that the tapes kept the children spellbound for the entire trip! (And it's a LONG drive)
Most area bookstores have a large selection of tapes and books. I could particularly recommend the taped series, The Chronicles of Narnia, by C. S. Lewis, as being interesting for all ages, child and adult. [Of course in this year the Harry Potter series, and almost any Newberry Award Winning book on tape]
Also there is an excellent series about American history and heroes produced by the Living Scriptures company.
Try it this year, and it just may be the most enjoyable trip you have taken yet with your children.