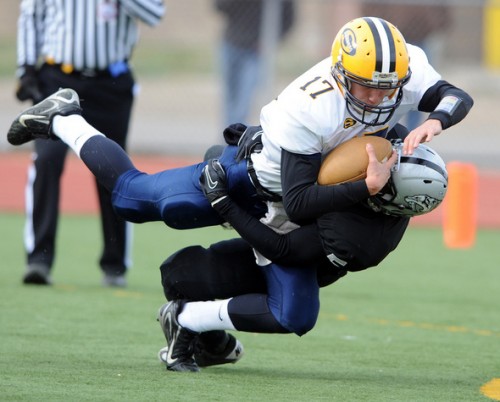 Talk about proving the obvious, and then giving a lecture about it – lack of adequate sleep actually… wait for it… increases a teens risk of athletic injuries!
A study reported on at the National Academy of Pediatric Conference (Oct, 2012) showed that teens not sleeping enough had substantially more athletic injuries.

Look, we already know from previous studies that teens need a MINIMUM of 8.5 hours of sleep each night with most needing about 9.5 hours. AND, we already know from previous studies that only 15 percent of teens reportedly get 8.5 hours of sleep on school nights.
AND, we've previously learned that not only do sleepy teens on average eat more food that's bad for them, they also eat less food that is good for them.
BUT, now we know, scientifically, that teen athletes who admit that they sleep at least eight hours a night were 68% less likely to be injured than those who said they slept less.
Physicians in Studio City, California gathered data for mothers everywhere by coercing 112 teenager athletes at the Harvard-Westlake School to sit still long enough to complete a twenty-minute questionaire about their sports life – number of sports, time committed to sports, private coaches, types of training, how much sleep they got and how much they enjoyed participation.
These middle and high school, seventh through twelfth graders (mean age 15) showed that their hours of sleep each night were ultra-highly linked with a decreased likelihood of injury (p value of 0.008).
Additionally, the amount of injury risk was higher as they progressed from twelve to eighteen years old. For each additional grade in school the chance of injury was 2.3 times greater (p < 0.001). None of the other factors showed any statistical significance with injury rate – i.e. hours, gender, number of sports, private coaching or even "having fun." One might have thought that having a private coach would help reduce injuries – nope. Nothing but good old fashioned sleep. Why would we need to do a study like this (besides having time on our hands)? For parents everywhere who are trying to enforce good parenting practice and are having to put up with the whining: "this is embarrassing – none of my friends have a bed time."
Now, FINALLY, we have it on paper!