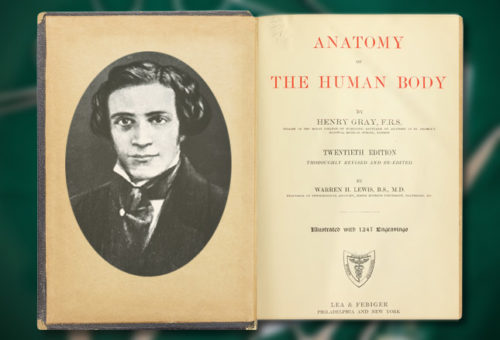 The popular TV series "Gray's Anatomy" popularizes the name of a seminal breakthrough medical pioneer and his book; but, not one in 100 viewers has a clue about why the series' title was chosen and who "Dr. Gray" really was.
Henry Gray author of the "definitive" anatomy text
Were counting down the 50 most influential doctors in history (per a major medical publication) if, for nothing more, than an understanding of what medicine would be like if someone like them hadn't come along AND what our human predecessors had to put up with on a daily basis.
How can you be grateful to someone you don't even know? And, Doctor Henry Gray is someone you would have wanted to know if you'd lived back then… I know I would have.
Henry Gray (1827-1861) – #49
Anatomist, Surgeon, Author, Educator… Devoted Uncle
Literally EVERY SINGLE DOCTOR IN THE WORLD gets the inside pun of the TV drama's title! No kidding, every doctor, every country, every medical school. The series title is the title of an original, ground-breaking, medicine-changing book: "Gray's Anatomy" – published when the doctor was 31 years old (1885) – it was last printed in its 41st edition in 2015.
One hundred and thirty one years later it is STILL the definitive text on anatomy used by nearly every medical school in the world. That's how meticulous Gray's dissecting research was. It also doesn't hurt that, barring any wholesale genetic mutation of the human species, human anatomy is fairly consistent through the ages.
Birth and Childhood
There's almost nothing known about Dr. Gray before medical school. He was born in Belgravia, London, in 1872. His father was a personal and private messenger to both King George IV and King William IV who seems to have been the very epitome of "discretion" and remained completely out of the "limelight" to the extent that there are nothing but rudimentary records of him or his family.
Gray's sister and a brother died young. A second brother, Thomas William Gray, left two daughters, one of whom did supply a biographer with some rudimentary details.
Medical School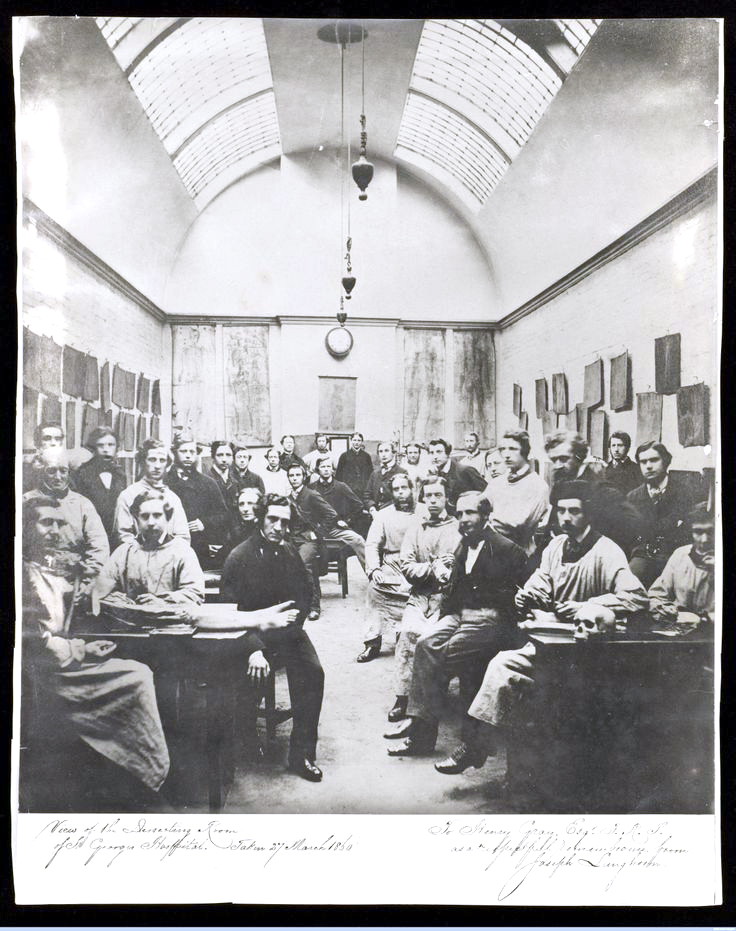 On the sixth of May 1845 young Henry registered in as a medical student at St. George's Hospital in London (no doubt assisted by his father's relation to the royal family) but rapidly became described as a "most painstaking and methodical worker" in all his studies.
Gray began learning his anatomy by making dissections for himself instead of watching a demonstrator do it as was common for the time. His meticulous learning methods led to several published papers before graduating and being elected a Fellow of the Royal Society (of Medicine) at age 25! And, of course, there was the book.
Gray's Anatomy
At graduation Gray was offered a position at the St. George's Hospital, so he never really left the school.
A decade of thorough research and scrutiny along with 18 months of rigorous study and experimentation finally led to the most seminal book ever written on the topic of human anatomy being published in 1858. It was praised by existing medical societies who recognized its excellence, weakly decried by an English journalist hoping to make a name for himself by raising a scandal, and nearly instantaneously monikered merely "Gray's Anatomy" by students who used it.
His life-long friend Dr. Henry Vandyke Carter was the illustrator for both of the two editions prepared personally by Gray. At the 100th anniversary of the book, still the definitive text, everyone anticipated it continuing on as best-seller for another 100 years.
[The original book is available online at: http://www.bartleby.com/107/ ]
Caring For His Nephew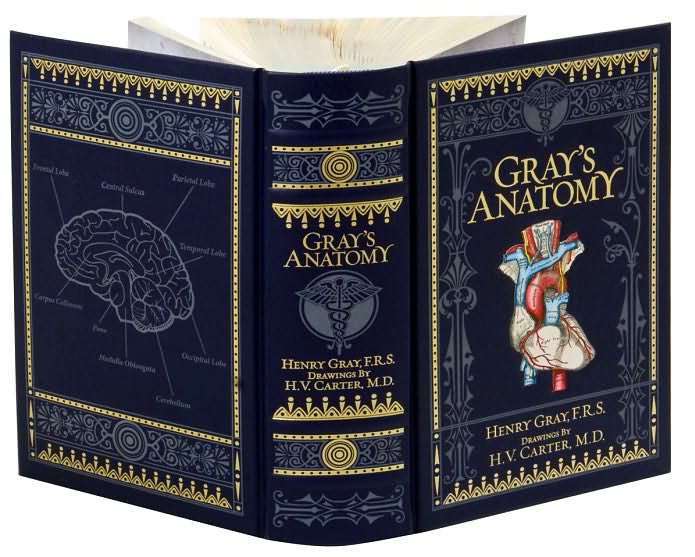 In 1861 Dr. Gray was engaged to be married, working on the second edition of his book, preparing another book about tumors and a candidate for the coveted post of "Assistant Surgeon" at the hospital when his 10-year-old nephew, Charles Gray, contracted smallpox – the most dreaded disease of the time.
Perhaps partially because he had cared for many others so stricken, and partially that he had been vaccinated against the disease, Henry spent hours and hours caring for the boy.
He was considered a "shoe-in" for the position; but, on Wednesday, June 12, 1861, the day he was scheduled to appear before the board of governors to make a brief statement on his own behalf, he never showed up. He had died that same day of the most virulent form of Smallpox, the "confluent" kind where lesions were so numerous you couldn't tell one from another.
Charles eventually recovered and went on to live into his fifties. His uncle Henry was thirty-four years old and was buried at St James, Pancras and Highgate Cemetery in London.
It is speculated that the reason so little is known about the man was due to the panic over the disease at the time and the custom for health officers to literally box all possessions and room accoutrements up and burn them. A man so assiduous at study would have surely had his manuscripts with him at the time of his death.
Biographic Summary
Henry Gray The most renowned anatomist in history whose meticulous dissections and research produced the seminal anatomy text used in all medicine; numerous awards and other papers; Fellow of the Royal Society of Medicine (age 25).
Born: Belgravia, London, in 1872 (Windsor Castle?)
Died: London, Wednesday, June 12, 1861
Education: St. George's Hospital medical school at 18, graduated age 21
Known for: Meticulous anatomical research, being a devoted uncle
Books: Gray's Anatomy
Parents: Father William, treasurer to King William IV (?)
20 Posts in This Series
31 - E. Donnall Thomas & Joseph Murray, Bone Marrow Transplants
32 - Elizabeth Blackwell, women in medicine – 29 Jan 2018
33 - Elisabeth Kübler-Ross, stages of grief – 5 Jan 2018
34 - Watson & Crick, DNA – 2 Dec 2017
35 - Mahmut Gazi Yaşargil, Micro-Surgery – 24 Oct 2017
36 - George Papanicolaou, Cytopathology, Cancer – 29 Sep 2017
37 - Dr. James Parkinson, Parkinson's Disease – 1 Sep 2017
38 - Dr. John Snow, cholera – 20 Aug 2017
39 - Dr. Joseph Kirsner, GI Joe – 27 Jul 2017
40 - Lawrence (Larry) Einhorn, chemotherapy – 16 Jun 2017
41 - Robert Koch, modern bacteriology – 21 Mar 2017
42 - Stanley Dudrick, TPN – 28 Feb 2017
43 - Stanley Prusiner, neurodegenerative diseases – 25 Jan 2017
44 - Victor McKusick, medical genetics – 3 Jan 2017
45 - Virginia Apgar, anesthesiology & newborn care – 12 Nov 2016
46 - William Harvey, circulation – 12 Oct 2016
47 - Zora Janžekovič, burns – 26 Sep 2016
48 - Helen Taussig, blue babies – 3 Sep 2016
49 - Henry Gray, anatomy – 3 Jul 2016
50 - Nikolay Pirogov, field surgery – 11 Jun 2016
Advertisement by Google
(sorry, only few pages have ads)