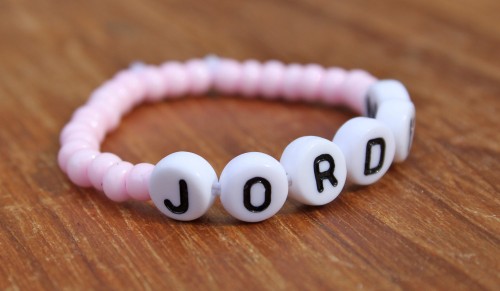 Attached to nearly every person that I have met has been a name. And for pediatricians it doesn't take long to have heard quite a few of them.
Different areas of the world have varied parenting practices concerning naming children – and, some, even in this country, are not always for the child's best benefit.
There have been some areas of the world who have such high infant and childhood death rate that the parents don't bother to name their children until they have "proved" that they will "make it," so to speak, for several years.
It is customary in some Polynesian cultures that the child should take the name of the mother (which, by the way, creates no small problem with American hospital's billing computers).
There have been times when children were named after much prayer; as the name was supposed to reflect the child's appointed purpose in life.
And these were sometimes changed throughout life as the child grew and found favor with either God or political leaders.
Scandinavian children frequently take their father's first name as their own LAST name. For example, Peter Sorenson's male child may be named Fredrick PETERson, (a practice which makes many genealogists cry).
In some Spanish cultures the baby is named by it's God-parents not by it's parents.
There are marriages performed "to give the baby a name."
Children's Names – No Small Significance
But, no matter what the procedure followed, there is no doubt that an individuals name can have a major influence in a persons' life. Especially if it is given in a whimsical or capricious manner.
Newspapers occasionally carry articles about these sorts of names.
The Hog family who named their daughter Ima, or the Junk family who named their daughter Alota, are examples.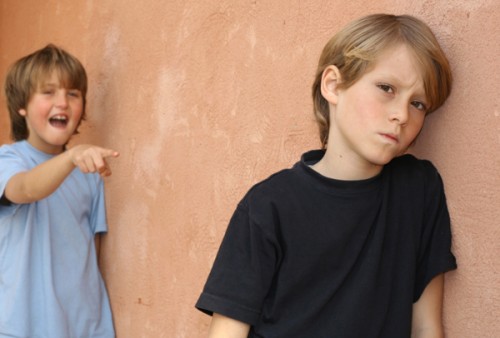 I have been made aware of a couple who felt their child was conceived while smoking marijuana, and named the child Weed. And others who have been named Saliva, Virus, Velveeta, and Lavoris.
But not all different sounding names are given capriciously; after all, in these days of depersonalization, your name is an individual trademark.
However, even though there is not a lot of research literature on the subject, names can both attract and repel.
I am aware of one study in which teachers were asked to "grade" papers in which they were given only the name of the individual. And they DID show subjective preferences.
Essays supposedly written by Elmer, Huber, or Bertha were downgraded while comparable papers thought to have been written by David, Michael, Dale, Lisa, or Karen got higher scores.
And it may be unintentional. Think about how you would feel about going to some physician friends of mine named Joseph Smith, Richard Nixon, or Jimmy Carter. (There are some who have even called me "Doctor J").
Rod Fifield, a social worker at a local hospital, has compiled for us every single name given to babies born at his hospital in a full year. (WOW!)
He found 3,369 children. There were 337 different boys names and 428 different girls names.
What were by far and away the most common girls names? You guessed it, Movie and soap opera stars.
Ashley (56), Jennifer (44), Jessica (29), Lindsay (24), Melissa (24), Nicole (25), Megan (27), Amanda (21), Amber (21), Heather (23) and Brittany (20). Andrea, Crystal, Erica, Kimberly, Natalie, Stephanie, and Sara were used about 20 times each in the year.
Boys, on the other hand, most commonly were named after "macho heroes" right? No, Biblical names are top. (Possibly wishful thinking?)
Michael (44), Christopher (41), Matthew (33), Adam (24), Daniel (25), David (30), Jason (24), Jared (23), Zachary (23), John (20) and Joshua (36).
Aaron, Andrew, Joseph, Nathan James, and Benjamin are also popular as is Jeffery (26), Ryan (22), Robert (22) and Tyler (21).
Names do, in fact, affect a child's life. You would do well to begin selecting several names prior to the birth of your child.
However, if you have not decided on a name at the birth of the baby, there is no problem in taking your time to submit the appropriate name… despite how anxious it makes the hospital personnel dance around.
Today, more than in the past, hospitals are interested in getting the name completed for birth certificate paper work purposes. However, don't worry about taking your time and making sure the name is what you want, even if you need to do some paperwork from home.