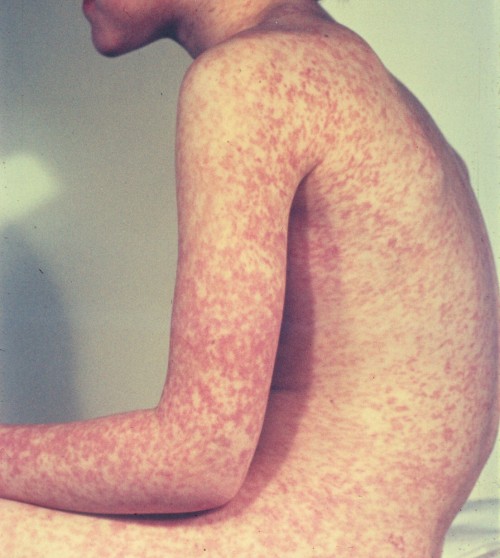 It truly cannot be any surprise to any parent that the number of immunizations invented to prevent childhood disease and morbidity has dramatically increased in the past five years. And, even though the majority of children are living a much more disease-free life, some parents are understandably beginning to wonder if this isn't too much of a good thing.
Measles, easily prevented by an immunizationThe American Academy of Pediatrics (AAP) has now released the 2013 recommended immunization schedule for children and it's a bit more simplified–if there is such a thing.
Immunization Fears
In fact, pediatricians around the country are saying that the time it now takes them just to allay parental fears about childhood vaccines is making it difficult to squeeze the "real work" of examining and treating the child into the allotted office visit.
Fifty-three percent of family practitioners and pediatricians surveyed say they spend 10 – 19 minutes on vaccine discussions when parents harbor "substantial concerns" about adverse effects. Another 8% say it takes over 20 minutes. [Am J Prev Med. Published online April 15, 2011.]
Unproven theories and ulterior-motive-hype about adverse effects–you know, the "what your doctor doesn't want you to know" clap-trap – are part of the confusion as is the increasing complexity of the immunization schedule. The American Academy of Pediatrics (and other groups) have published new pediatric immunization guidelines for 2013 which does try to simplify the complicated subject.
Andrew Wakefield Proven To Be A Fraud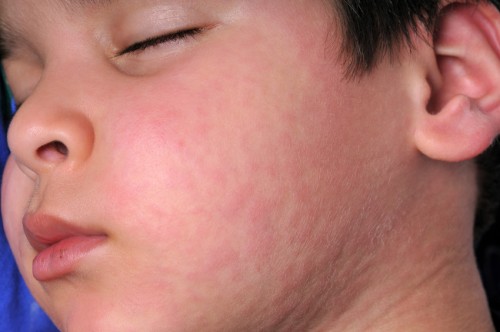 You may remember that in 1998 Andrew Wakefield was able to have some of his so-called research published in The Lancet claiming a link between the MMR shot and his newly discovered "regressive autism and bowel disease."
What you may not know – because media is always less interested in non-controversy – is that all of the article was completely retracted by the journal in 2010 after a wasted two years and lots of money was spent trying, and failing, to verify his claims. The Lancet now actively disavows it and has published a retraction for the reasons below.
Meanwhile, unsuspecting parents were denying children important immunizations that would have prevented them from contracting Measles, Mumps and Rubella; so, we have seen and are seeing a spike in these particular potentially dangerous diseases.
In 2011 the British Medical Journal published a whole series of articles debunking Wakefield's claims and, in fact, calling it not just "bad science" but "outright fraud."
The journal states that Wakefield was found to have "altered and falsified medical records and facts, misrepresented information to families and treated the 12 children involved unethically."
I
ncredibly the guy still claims he didn't do anything wrong and is still pushing his story to people uninformed enough to listen.
However, as illogical as it seems and even though nearly all of his co-authors have disavowed their fictitious results, incredibly the guy still claims he didn't do anything wrong and is still pushing his story to people uninformed enough to listen.
He was found to have taken consulting fees from firms attempting to litigate against the pharmaceutical companies and that he had devised "commercial schemes to exploit the MMR scare."
No Relation of Autism to Immunization
The British Medical Journal is still, to this day, talking about this scheme and its outcome – as well they should be. It appears that all for his personal gain, huge numbers of children world-wide have gone unimmunized and have suffered the resulting morbidity. And that's not even accounting for the opportunity lost to spend the millions of dollars/euros on discoveries that would have been really worth it.
I see that this issue is still able to fire me up and I haven't even covered the original purpose of the article; namely, to talk about the new 2013 immunization schedule. Well, that means that I'll just have to do it tomorrow. In the mean time, go get the kids "shot record" and make sure that they're all up to date.