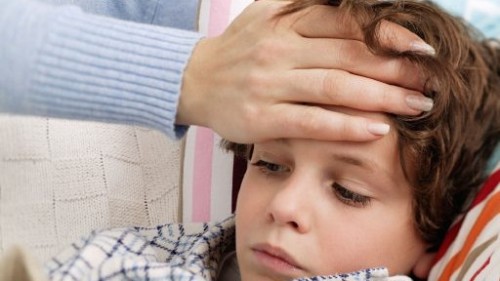 The Center for Disease Control (CDC), who keeps track of these things, has reported that the number of Influenza-Like Illness (ILI) cases seems to be declining in January; BUT, the death rate is still rising. Through the third week of January the percentage of deaths in 122 benchmark US cities rose to 9.8% from the prior weeks 8.4%
– the arbitrary "threshold" of deaths for calling this an "epidemic" was reached some time ago when the number 7.3% was passed.
Without a doubt, this has been a tough year on not only kids but adults as well. It wouldn't be unexpected in an epidemic to initially see the number of people with newly acquired infections go down first before the hospitalization or death rates and perhaps this might be a good sign.
The CDC says that the number of culture specimens they have received which tested positive for influenza has gone down for two weeks; namely, 29.4% to 26.1% in week three of January.
Still 47 of our US states are reporting "widespread" activity but the number of them who call it "high levels" dropped to 26 from 30 and the nationwide percentage of outpatient visits for ILI fell from 5.6% to 4.3%.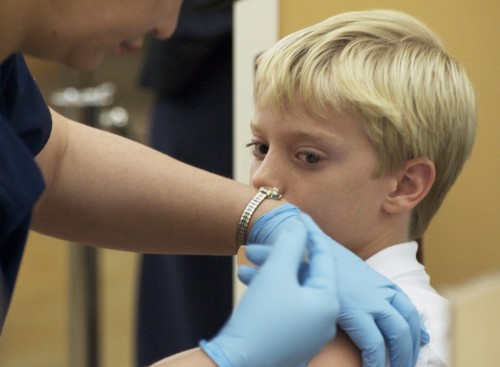 Unfortunately, this year the number of admissions per 100,000 population has reached 22.2 – a lot higher than "normal" if there is such a thing for ILI. And the cumulative deaths attributed to influenza and pneumonia in 122 benchmark cities is almost ten percent.
Perhaps this seasons epidemic has turned the corner – but we cannot count on it yet. Remember "IT'S NOT JUST ABOUT YOU" as far as flu shots are concerned. We wouldn't want you to get it but what about your elderly neighbors or children under two down the street who either cannot have or don't respond well immunologically to the shot? THEY NEED you to get your flu shot!
Remember, the best treatment for children is to prevent them from getting it in the first place and family hygiene is very important. Cough into your arm or shoulder (so as not to spread contamination with your hands), wash hands frequently, use the sanitary wipes provided in most stores and markets and avoid contact with others who are ill.
Especially this year, contact your pediatrician earlier rather than later for your children's respiratory illnesses.